How to remove green algae from car window seals and paint.
Green algae and moss grow on cars that are mostly parked outside. It also happens in cars that are not washed very often. It mainly happens around rubber and plastic seals. But can also grow on paint and bumpers.
Algae make the car look really old and unloved. Removing it is an easy win and makes the car look so much better.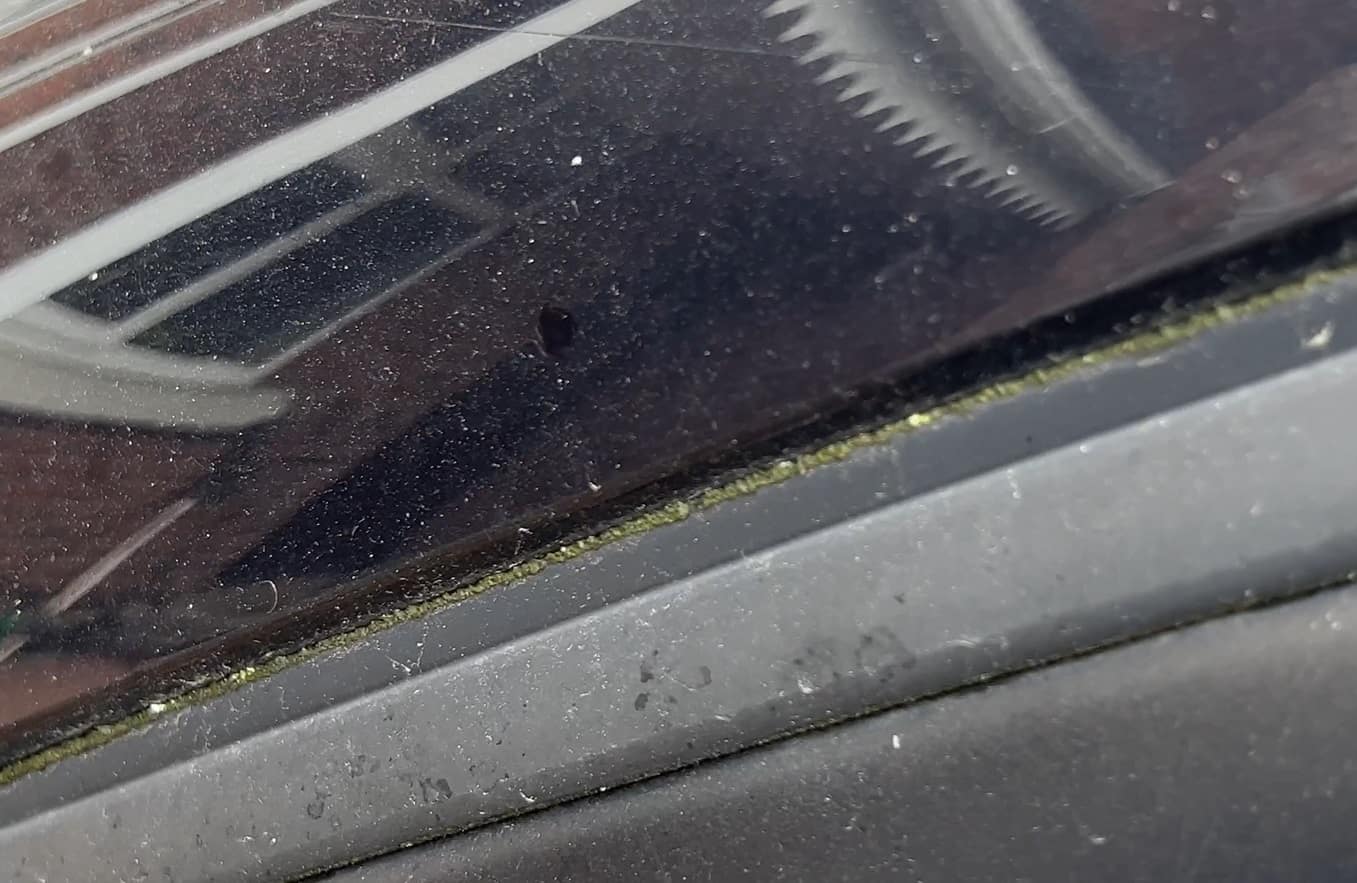 How to remove green algae and moss on rubber seals.
Step 1: If it's sunny outside, park in the shade and let the paint cool. This will help prevent whatever products you use from drying out too quickly.
Step 2: Moisten the algae or moss as much as possible before you attempt to remove it. This will help avoid damage to paint or rubber. Regular car shampoo may not be strong enough but it will help if it's the only thing you have. But a better option might be a degreaser or an APC such as Meguairs Super Degreaser or Bilt Hamber Surfex HD.
Step 3: Once the area has had time to absorb the cleaning product, you can agitate it with a soft toothbrush or board hair detailing brush.
Step 4: Rinse off with a pressure washer if you have one. But don't use too much pressure or hold it too close to the car. It can damage plastic trim, especially if it's old.
Step 5: Use a soft clean microfibre cloth to wipe down the area and pick up any green that may have been missed. Opening the car door or window might help with this.
Step 6: Use a trim restorer to darken the plastic or rubber trim.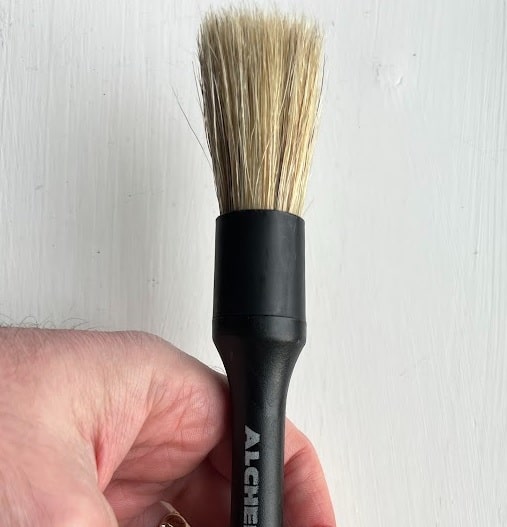 How to remove green algae and moss on car paint.
Step 1: Park in the shade and make sure the paint is cool to the touch.
Step 2: Moisten the algae or moss as much as possible. Use a foam cannon with an All-Purpose Cleaner to soak the area and let it dwell for at least 5 minutes. If you don't have a foam cannon use car shampoo and gently apply suds to the area using a microfibre mitt. Don't scrub the area until it has had time to soak.
Step 3: Use a pressure washer to rinse the area. The pressure will help to safely remove further algae. Re-apply foam if needed. Avoid scrubbing the paint as it will cause swirls and scratches. Use a hose if you don't have a pressure washer.
Step 4: Once most of the algae has been removed, wash the car as normal using the two-bucket method or another safe car washing method.
Step 5: If the paint still feels rough to the touch you can use a clay bar along with a clay lubricant to remove further contamination.
Step 6: Apply a spray wax or sealant to help prevent future algae growth.
Step 7: Wash the car regularly.